This single family home ranging from 1,977 sq. ft. to 2,121 sq. ft. offers 3 bedrooms, 2.5 baths, 2 car garage, first floor master suite with walk in closet, whirlpool tub in master bath, vaulted ceilings, great room with fireplace and an upgraded appliance package. The second floor includes second and third bedrooms with a bath. Plenty of storage comes standard.
Click here for larger floorplan views.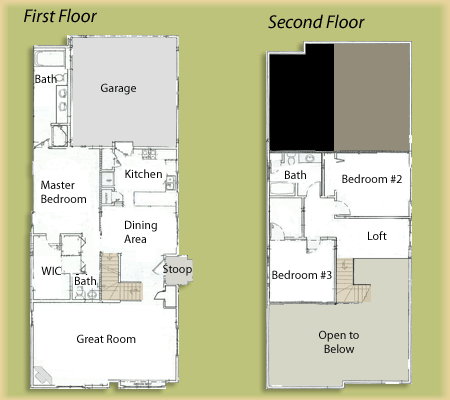 Please click "Play" below to view a video tour of the single family condominium.